2018
Soirbheas Spring 2018 Newsletter
Published on: Feb 22, 2018 @ 09:14
To read what we have been up to and details of some exciting projects click here.
Soirbheas Apprenticeship Grant Scheme
Published on: Feb 12, 2018 @ 11:17
Last year Soirbheas launched its apprenticeship grant scheme to support local business to employ and train a modern apprentice. The scheme will support up to 50% of the salary cost for up to 3 years while the young person (aged 16 – 24 year) is undertaking the apprenticeship. If you are a local employer , a young person or parent interested to learning more then please get in touch carolmasheter@soirbheas.org.
Further details are also available here.
Deadline for applications is 2nd May 2018.
Tattie Sale Day 2018
Published on: Jan 31, 2018 @ 11:04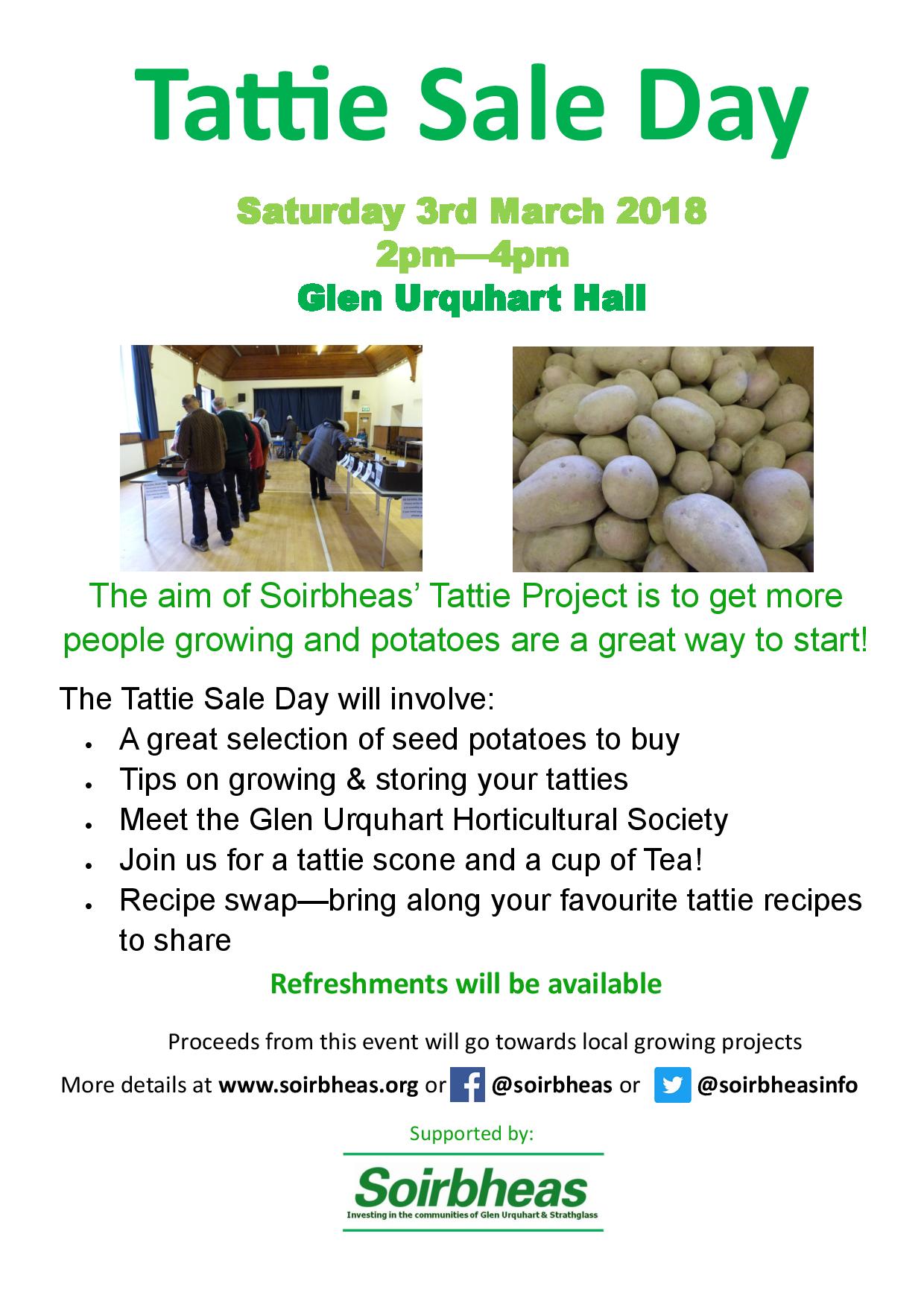 Get More From Your Heating Session
Published on: Jan 18, 2018 @ 09:47
Home Energy Scotland are running a session called 'Get More From Your Heating' on:
Thursday 1 February 6pm-8:30pm (doors open at 5:30pm)
Smithton Free Church, Inverness, IV2 7YU
At this session you will learn how to get the most from your electric heating and how our national grid is changing including the opportunities this presents. Hear the views of experts from Scottish and Southern Electricity Networks and Home Energy Scotland. They will also help you to make informed choices about how you can get the most from your electric heating and help you save money.
You can also sign up for a free home energy visit conducted by a Home Energy Scotland specialist who will provide you with bespoke advice suitable for your home, the savings you can make and incentives available.
Tickets to this event are completely free. Register now here or call on 0808 808 2282 for more information and to speak with one of our qualified energy advisors today.
Your Cash Your Choice
Published on: Jan 11, 2018 @ 12:08